September 2017 Show Results
Congratulations to all! Thank you for helping make our September show a success, and a wonderful, friendly day out.
If you wish to purchase any photos just click here to view and select them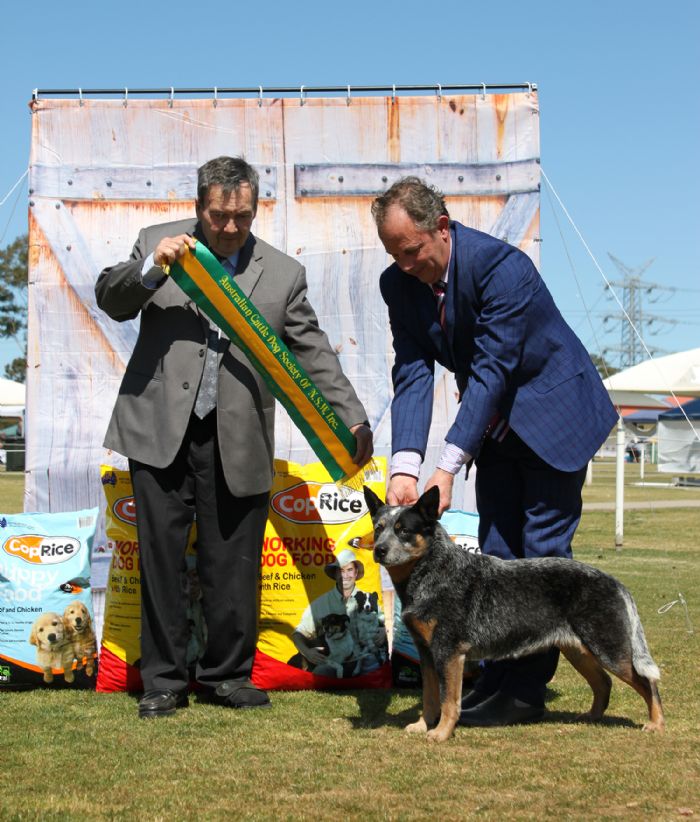 BEST IN SHOW
SUP. CH. DEVONVIEW HOLLY
W & L Greasley
(Judge Mr Tom Tancred)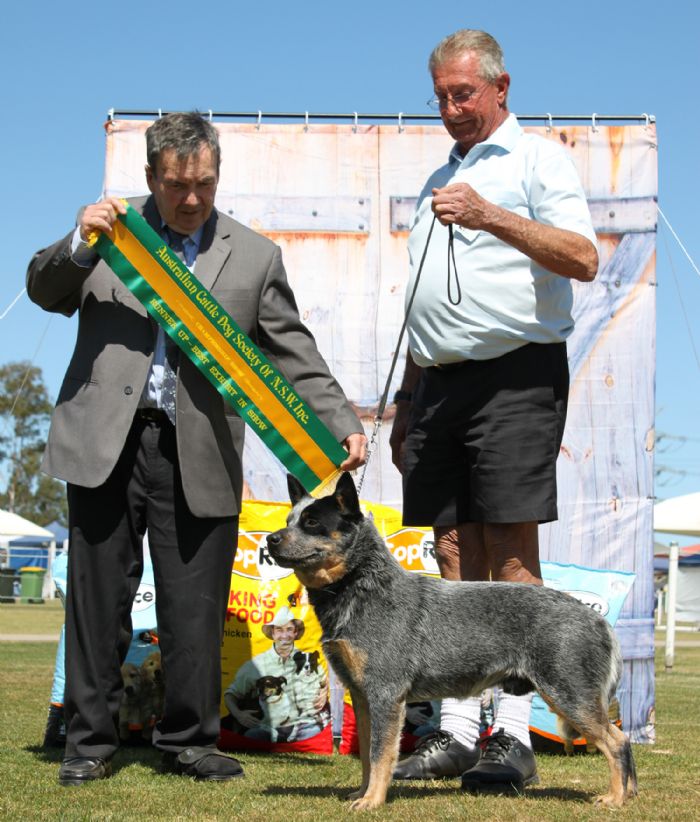 RUNNER UP BEST IN SHOW
CH JABALUKA CATTLE WHISTLER
D & L Baird
BEST BABY PUPPY IN SHOW
ERUDITE MAGIC MEG (AI)
B Carter & N Hale

BEST MINOR PUPPY IN SHOW
SOMIEBLUE ELLA ENCHANTED
T Hessenberger & S Oakey

BEST PUPPY IN SHOW
WELBEBLUE PIECE OF MY HEART
S Nicholas

BEST JUNIOR IN SHOW
ITSOZI DARE TO DREAM
S & A Curran

BEST INTERMEDIATE IN SHOW
CH WARRUKADLI BLUE SAPPHIRE
Prof W Ballard & Prof K Ballard

BEST AUSTRALIAN BRED IN SHOW
SUP CH DEVONVIEW HOLLY
W & L Greasley

BEST OPEN IN SHOW
CH MELCATHRA SHE SHINES
S Nicholas

BEST RED EXHIBIT IN SHOW
WYHANDOO LADY CHARLOTTE
N Hale

The amazing trophy table! Congratulations again to all winners, and a BIG THANK YOU to the Sponsors who were so generously a part of our September Speciality.
COPRICE FEEDS - VETS ALL NATURAL - LOVE EM TREATS - WEE OFF STAIN AND ODOUR REMOVER
AGILITY FIT - PETSTOCK BATHURST
Please support them.
PROPERTY CLASSES
PARENT & OFFSPRING GD.CH. AVONPARK JUST CRUIZIN, CH. NUWARRA STRIKE A LIGHT – S & I Ford
BREEDERS GROUP NUWARRA SYDNEY, CH. NUWARRA STRIKE A LIGHT, NUWARRA PRETTI CHIKHI – S & I Ford
BEST HEADED IN SHOW TURELLA BLUE SPANISH PANTHER, C Edwards
BEST HEADED DOG TURELLA BLUE SPANISH PANTHER, C Edwards
BEST HEADED BITCH NUWARRA PRETTI CHIKHI – S & I Ford
BEST GAITED WELBEBLUE PIECE OF MY HEART - S Nicholas
BEST FOOTED AZRAR RED FOXI LADY - S & A Curran
BEST COATED CH. NUWARRA STRIKE A LIGHT – S & I Ford
VETERANS 7 - 10 YEARS GR.CH. & AM.GR.CH WARRUKADLI REBELLION - Prof W & Prof K Ballard