TABLEROCK Kennels
The Australian Cattle Dog Society of N.S.W. Inc.
Breeder Member Information
---
TABLEROCK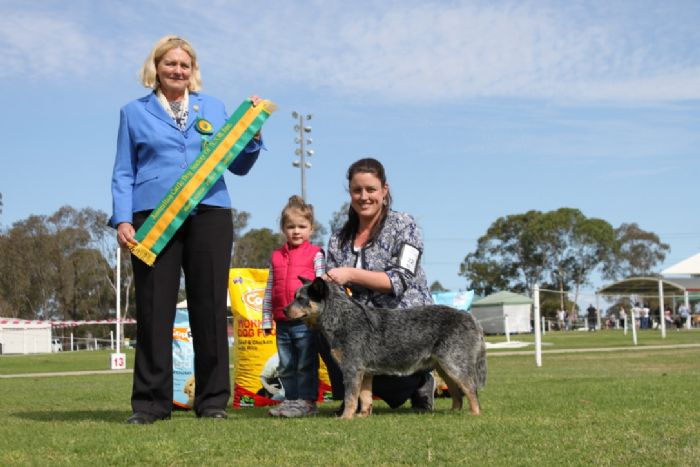 "The family dogs that win in the ring!"
Australian Cattle Dogs are the ideal breed for our lifestyle. They are incredibly intelligent dogs, and are very loyal of their family and surroundings. We have four children, as well as Ragdoll cats, horses and cattle. Our dogs are socialised with each of our other animals, and are our childrens best friends.
Our dogs are both farm dogs and show dogs. They love to run and explore the property, and we usually have a small team that compete at Shows. We also attend obedience classes in our area with the younger dogs.
Contact: Scott and Amy Curran
Phone: 0404 206 006
Email: [email protected]
Website: www.tablerock.com.au
Location: Ganbenang, NSW, Australia.